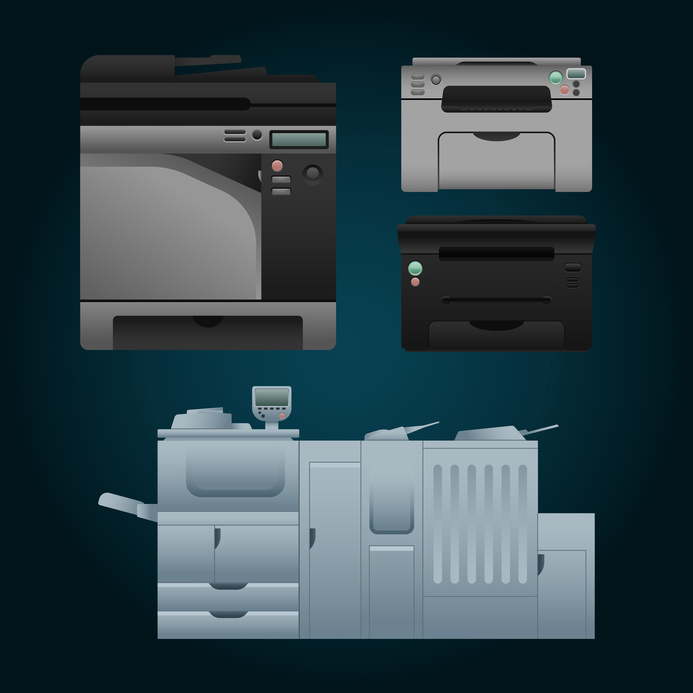 What's your print volume?
It is not exaggerating to say that printing volume is one of the most important factors when come to considering which type of photocopy machine is right for your business.
Unlike printer, copier machine is build to handle mass printing. However, each copier machine
is designed and cater for different print capacity. If you have a high print demand that exceeds your copier print capacity, it is inevitable that your copier will break down often & slow down your company's workflow.
And even though getting a high print capacity copier will settle the problem, however, not knowing your print capacity will cause you fork out more cash than you could otherwise save.
Do you require colour?
For most of us, it may seem convenience to get a color copier than just a mono one. But the real question we need asking ourselves is how often do we need color print.
As you already know, color copier is 20 to 30 percent more expensive than a mono copier. It is sometimes more cost effective to get a color printer together with a mono copier when you are uncertain about your color print.
how long do you plan to own the machine?
As buying a copier is a high investment for most small businesses, some company could spend days or even weeks to shop for the right copier.
Knowing how long you plan to own a copier help you get to your goal faster. For instance, if you can only forsee your print operation for a year, taking a copier with short-term commitment is a wiser option than to go for either a purchased or leased copier.
On the other hand, if you are planning for long term ownership, getting a copier with long service maintenance support should be your priority.