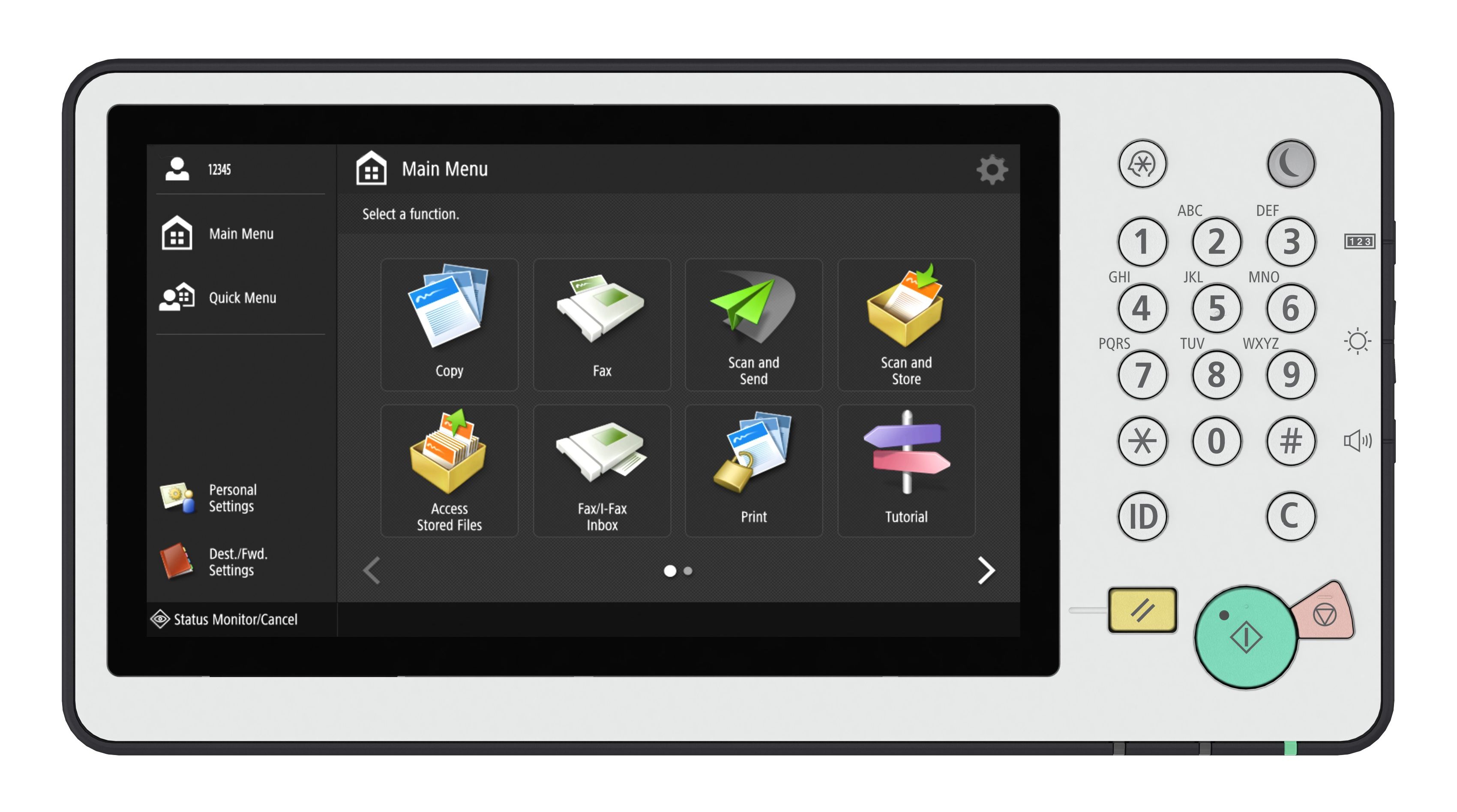 If you are looking for a new copier machine for your office, you may want to take a look at the new Canon IR ADV 55 series.
The Image Runner C 55 series is the successor of the previous 52 series advance model and this time, it is hitting the ground strong with a bunch of convenient features for the end user!
Firstly, the LCD screen is now not only bigger at 10 inches but also has a smoother and an adjustable tilting display.
The Users now can make the adjustment in one smooth motion instead of to pull in and out like its predecessor. The LCD screen has a tablet-like interface so users can now swipe left, right, up and down and even drag and drop just like using a tablet.
The document feeder now includes a LED indicator that flashes to remind users once the job is done, giving a helping hand to the users with heavy usages. It also comes with a standard single-pass automatic document feeder which saves you tons of time especially when scanning A4 papers on both sides.
The multi-purpose tray has now an automatic side detection sensor, eliminating the need to register for paper sizes when being placed in a tray. In addition, when the paper runs out,  simply reload the paper and click the "ok" button to restart printing.
Finally, the Image Runner 55 series also include a motion sensor that could detect the approaching user and recovers from the sleep mode. Likewise, it has the ability to detect the user when he or she has finished using the device, after which it would switch off accordingly.
For more information on Canon IR ADV C55 series, be sure to click on the video below!